RICHARD FRISBY BLOODSTOCK LTD
About Us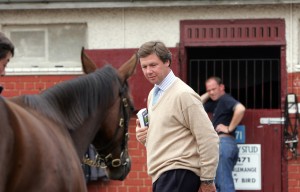 Richard Frisby founded his own agency, Richard Frisby Bloodstock Limited in August 2001, following 16 years with the BBA Bloodstock Department.
Richard's training prior to joining the BBA included a season with Sir Michael Oswald CVO, manager of the Royal Studs, at the time SHIRLEY HEIGHTS was at the pinnacle of his career. This was followed by a season preparing yearlings for Mrs Alice Chandler at Mill Ridge Farm, Kentucky for the July, Saratoga and September yearling sales. He then returned to Newmarket to assist Ben Hanbury prior to joining the BBA.
Richard was a director of the BBA with responsibility for purchase of horses and management of client's racing and breeding interests in the UK and many countries worldwide. Since inception Richard Frisby Bloodstock has established itself as a leading bloodstock agency. Richard's principal domestic black type purchases and notable performers include MARGOT DID, DAWNUS, LONDONNETDOTCOM, SATCHEM, RED FORT, HOTELGENIE DOT COM, CORINIUM, BIANCA NERA, NAME OF LOVE, MAID FOR WALKING, MAID FOR THE HILLS, MITCHAM, RIO DUVIDA, PLEASE SING, INTREPID JACK, MULLEIN, PYRRHA, SABRATAH, DOLPHIN VISTA and Cheltenham Festival winner MY YOUNG MAN. He has also purchased the dams of the following Champions: LADY OF CHAD, FAME AND GLORY and SIMPLY PERFECT.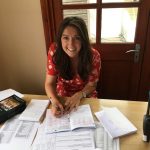 Megan Pollexfen handles all the day to day office administration, company and client accounts at Richard Frisby Bloodstock. Megan joined the team in September 2019, having previously managed Discover Newmarket a Destination Marketing CIC which promoted the Home of Horseracing through its expert guided tours, its core mission was to educate the general public, generate new owners and activate new racegoers. Having had a long standing passion for Horseracing and Breeding this new role allows Megan to put to use her Stud and Pre-training experience which she gained earlier in life.